Powell: I would say that 50 basis points will be on the table for the May. On Wednesday, Federal Reserve Chair Jerome Powell detailed his most aggressive strategy to containing inflation to yet, potentially supporting interest rate increases of two or more half percentage points and describing the labor market as hot.
When it comes to robust demand, the Fed's head of policy is taking aim directly at it. Workers in the United States and the country's general economic prospects are at danger, and the Federal Reserve faces midterm legislative elections in a year when inflation is a big concern for most Americans.
Powell also reinforced expectations for another half-point increase in June, by citing minutes from last month's policy meeting that said many officials had noted "one or more" 50 basis-point hikes could be appropriate to curb the hottest inflation in four decades.
Speaking at a panel hosted by the IMF on Thursday, Fed Chair Jerome Powell said the central bank is committed to raising rates "expeditiously" to bring down inflation, and added that a 50-basis point rate increase was "on the table" for May. Along with rate hikes, the Fed is also expected to start reducing its massive balance sheet soon, which consists of about $9 trillion-worth of Treasuries and mortgage-backed securities.Powell noted that other than pernicious inflation, the US economy is "very strong" otherwise, and characterized the labor market as "extremely tight." The dollar index is set to gain for the third straight week.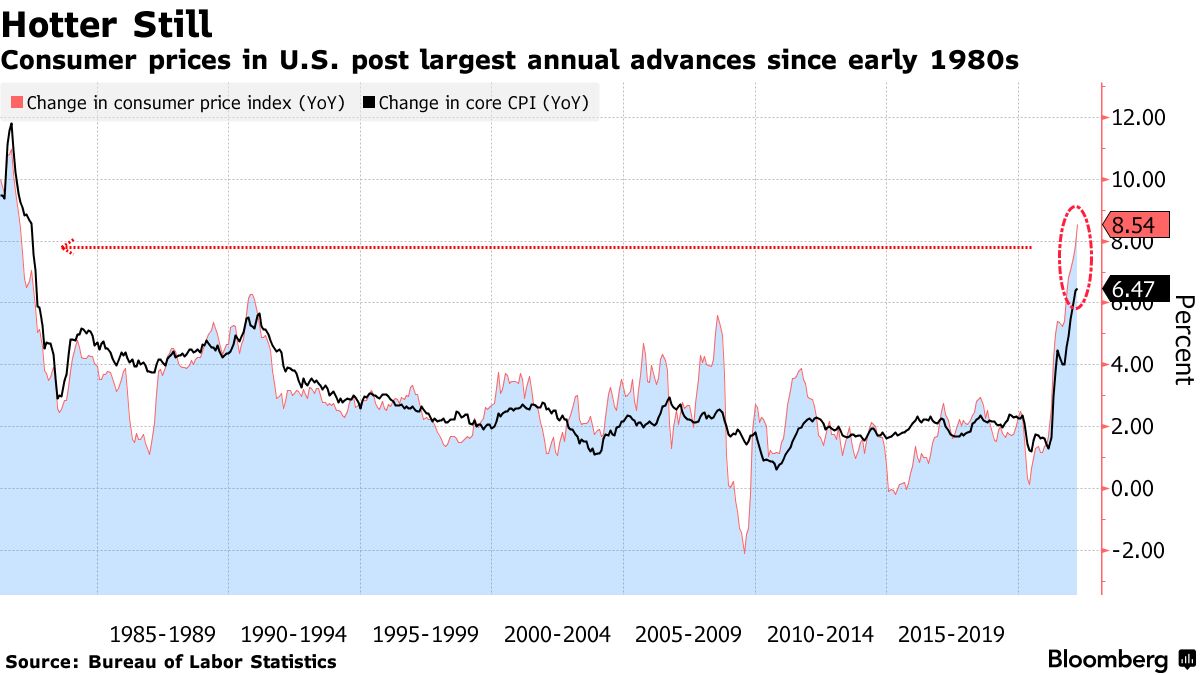 Investors think that prices will go up by half a point in May, June, and maybe July. People are worried about the stock market because the S&P 500 Index lost 1.5% on Thursday because of rising bond yields.
Powell's colleague at the St. Louis Fed, James Bullard, has raised the possibility of doing a more aggressive rise in interest rates of 75 basis points in the event that it's needed. A "couple" of half-point moves are very likely, even though San Francisco's Mary Daly said she was a little afraid of a bigger move.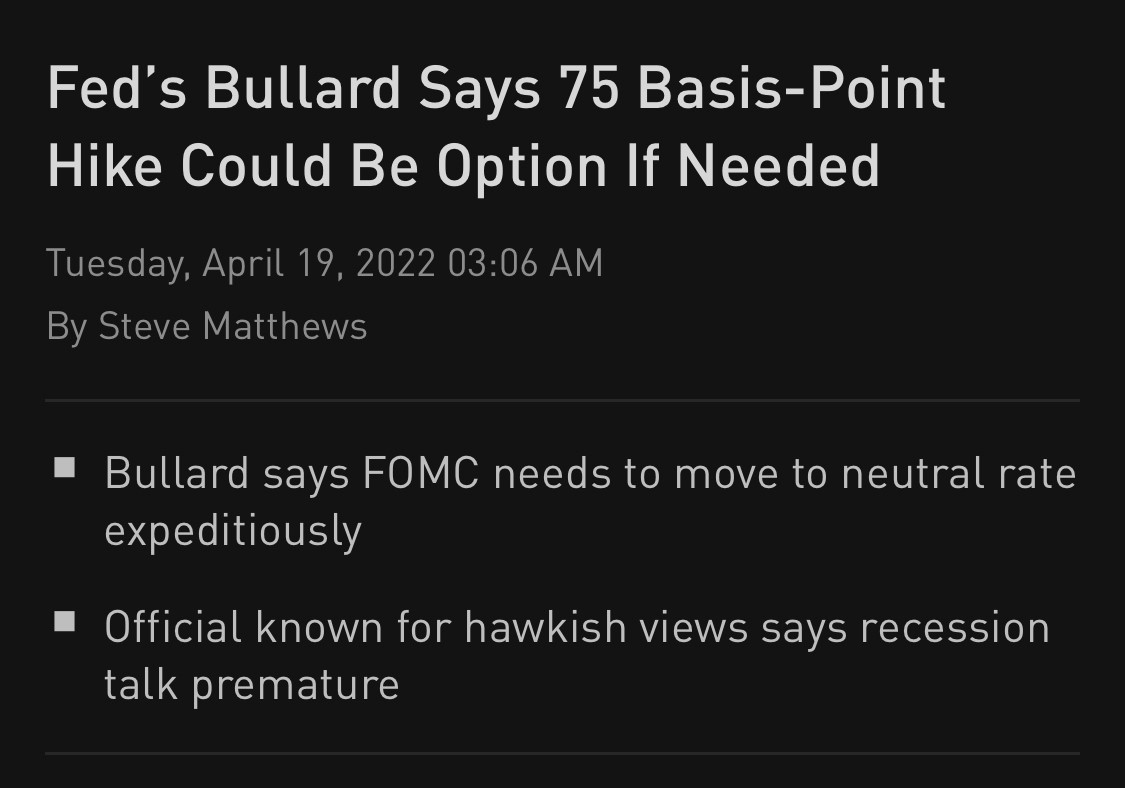 This is the signal that the money will move away from risk asset.  Fed Swaps Price In 250 Basis Points Of Rate Hikes By Year-End for now. World stocks hit five-week low, yields soar on rate hike outlook, As investors brace for rate hikes in the United States, Britain and the euro zone.
The dollar index rose above 100.8 on Friday, recovering further from a 1-week low hit in the previous session, as investors digested hawkish remarks from Federal Reserve Chair Jerome Powell who hinted at more aggressive rate hikes ahead.
Here's the current market performance: