As cited from Bloomberg:  Turkish inflation is expected to surge to a 19-year high in December, propelled by a slump in the lira and President Recep Tayyip Erdogan's push for cheaper borrowing. 
Data due Monday will show consumer prices rose for a seventh straight month to an annual 27.36%, compared to 21.31% in November, according to the median estimate in a Bloomberg survey of 19 economists.
Turkey's central bank has slashed its benchmark interest rate by 500 basis points since September in a series of moves encouraged by Erdogan, who has attacked higher rates as a challenge for businesses and a brake on economic growth. The cuts have sent the lira into a tailspin that's fueled consumer price rises.
Meanwhile, their foreign reserve is now in the negative territory, which make it harder to fight the Lira plummet and Turkish inflation.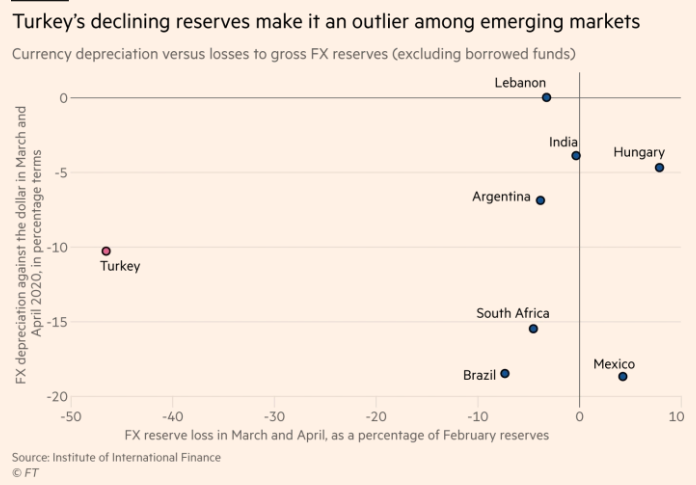 On our currency heatmap, you can also see Lira weak perform across the board right now:
Check out our currency heat map to help you trade here: https://www.tradingcocktail.com/currency-strength-meter/